[size=large]

Paprika

[/size]
[/align]
[size=large]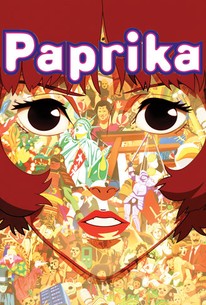 [/size]
[/align]
[size=large]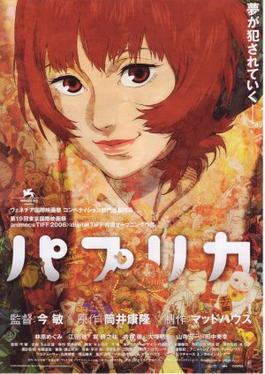 [/size]
[/align]
Year of Release: 2006

[/align]
Genre: Sci-Fi, Horror, Thriller, Adventure, Psychological
[/align]
Duration: 90 minutes (1 hour, 30 minutes)
[/align]
Review:
[/align]
As I had expected from a Satoshi Kon movie, I was left baffled by the time the movie ended. The movie is about genius psychiatrists who made a machine called DC Mini through which they could share the patient's dreams. DC Mini was stolen before being authorized by the government. That is when our heroine, Paprika comes to save the day!
[/align]
There was hardly a minute when I thought I knew what is going on in the beginning. The story being as unique as it was, revolving around one of the most intriguing and mysterious phenomenon, dreams. The movie also highlighted how sometimes, dreams of youngster are killed, how inefficiency can make one suffer, how the world is slowly progressing, what not!
The animation and visuals were absolutely stunning throughout the movie. They honestly made it feel like you were watching a long strange dream with great sounds and details. It is not recommend to watch this one is any but the highest quality you can.  
In the end, although it felt that the plot is going to be predictable now, it ended up differently than expected with a definite conclusion, which I was really glad to have.
The movie contains some explicit scenes, doesn't have the easiest to understand screenplay, and it was particularly uncomfortable looking at some dream toys (dolls) for me since I am not exactly fond of them, but you definitely want to watch this if you are lightened up by stories about dreams, want to watch a mindscrewing movie, are into Satoshi Kon's direction or are looking for a visual feast.
[size=small]Trivia: [/size]
[/align]
[size=small]1. Voice Actors of the butlers from Mr. Konokawa's dream were Satoshi Kon and Yasutaka Tsutsui who are, the movie's director and writer respectively. [/size]
[/align]
[size=small]2. Near the end of the movie, the movie "Dreaming Kids" which Mr. Konakawa went to watch was going to become Kon's next release, but he passed away before he could finish it. [/size]
[/align]
[size=small]3. Other movies shown outside the cinema ticket window were other famous releases of Kon. [/size]
[/align]
[size=small]4. The movie takes place in future, which is year 2012.[/size]
[/align]