Or Stranger: Mukou Hadan.
So this was basically a mash up of Dororo and Seirei no Moribito, the prophecy aspect and the kid running away from an Empire from Moribito and an older man protecting the kid and him needing some kind of self-actualisation along the way from(and also having a connection to an Empire) Dororo.
Honestly, I didn't care much about the Empire aspect of the movie, probably would have been better as a series, this felt more like chess pieces they were aligning for the climax. This was primarily an action movie, and the action was easily the best part of it. All the sword fights were great, even the ones not including the protagonist. The last fight is probably a strong contender for best fight of all time, the animation and the energy was damn good and it was intense and bloody. The whole battle between the two armies was pretty cool as well.
The kid was a bit obnoxious at the start but when he started becoming "nice" he was kinda bearable. The samurai was a badass but him saving the kid felt a bit hamfisted. The other characters were fine I guess but this was more a narrative driven story than a character driven one. The artwork was cool but the designs weren't anything special but the action animation was the best part of the movie. The score was cool and suited the time period. 
There's a dog in the movie as well.
Overall if you want a cool action anime with epic sword fights between Samurai then this is it for you. What's your favourite scene from the movie?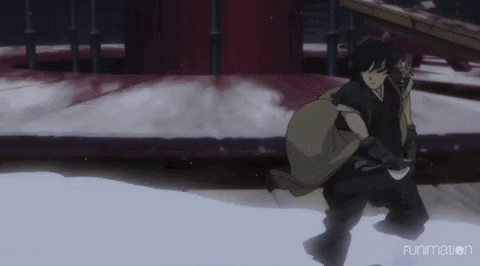 " Justice is subject to dispute; might is easily recognized and is not disputed. So we cannot give might to justice, because might has gainsaid justice, and has declared that it is she herself who is just. And thus, being unable to make what is just strong, we have made what is strong just."